For Victims: Getting Started
At CalVCB, we work to reduce the impact of crime on victims' lives. We reimburse crime-related expenses and do all we can to inform and empower victims.
Start down the path to recovery and healing today.
Supporting the Supporters
CalVCB values the support of its community partners in victim advocacy and victim services, and is dedicated to providing the tools and resources they need in order to help victims recover, heal, and thrive.
---
Forced or Involuntary Sterilization Compensation Program
Deadline Approaching
The Forced or Involuntary Sterilization Compensation Program financially compensates survivors of state-sponsored sterilization.
The last day to send CalVCB an application is December 31, 2023.
Many people who lived in state-run hospitals, homes, and institutions through 1979 were sterilized, leaving them unable to have biological children. Additionally, many people who were in custody of a state prison or other correctional facility after 1979 were forcibly or involuntarily sterilized.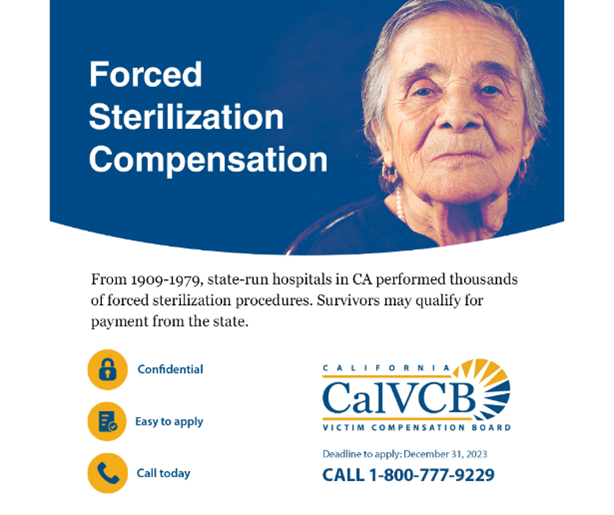 ---
Notice of Public Hearing
Claims for Victims Compensation: December 12, 2023