For Victims: Getting Started
At CalVCB, we work to reduce the impact of crime on victims' lives. We reimburse crime-related expenses and do all we can to inform and empower victims.
Start down the path to recovery and healing today.
Supporting the Supporters
CalVCB values the support of its community partners in victim advocacy and victim services, and is dedicated to providing the tools and resources they need in order to help victims recover, heal, and thrive.
---
We're Hiring!
Join Our Team and Make a Difference
Providing financial assistance to victims of crime and helping them restore their lives is our mission. It could be yours too.
Help us, help others, and apply for one of our exciting positions!
We value diversity, equity, and inclusion, facilitate, and support employee recognition, and actively promote career development. We're located in downtown Sacramento and most of our positions offer majority telework.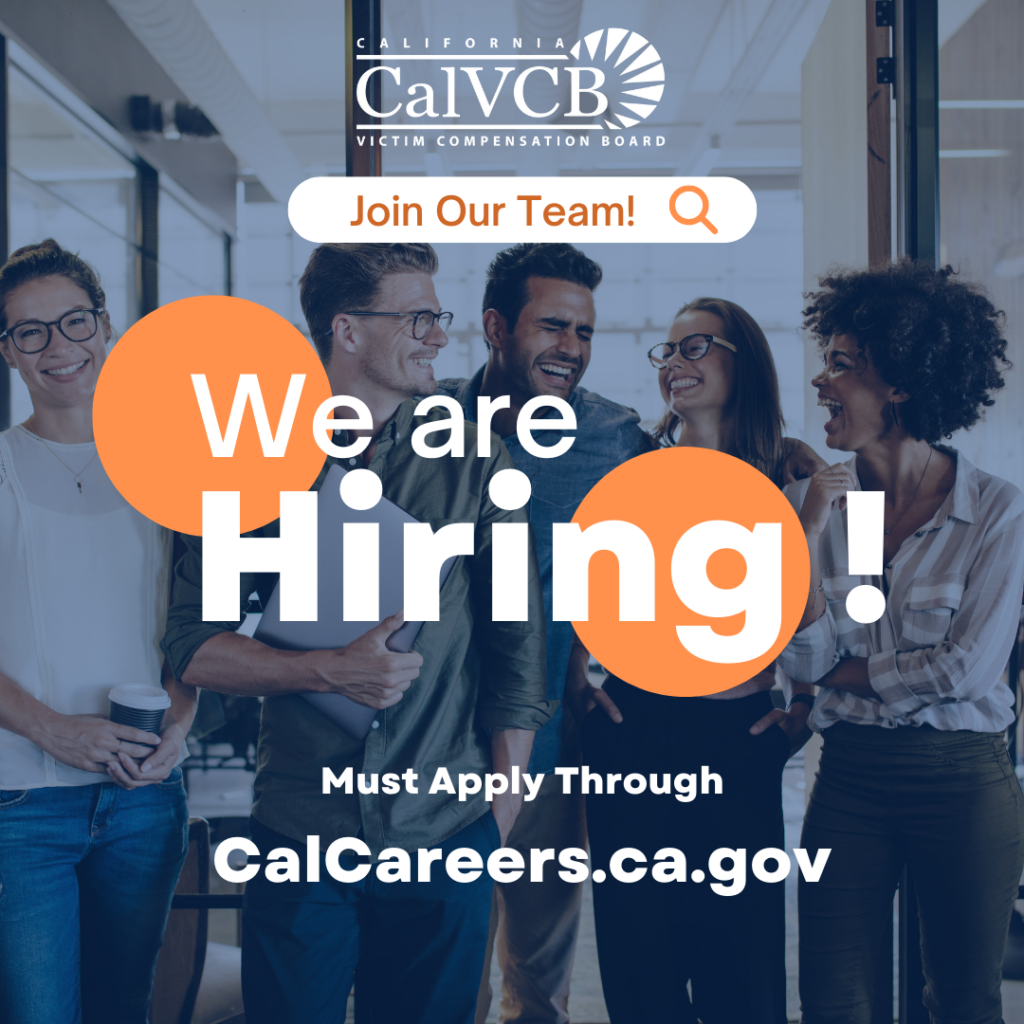 ---