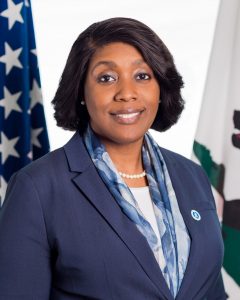 Yolanda Richardson, Secretary of the Government Operations Agency and Board Chairperson
Yolanda Richardson was appointed Secretary of the Government Operations Agency by Governor Newsom on January 22, 2020.
In her role, Secretary Richardson oversees 11 state departments and programs essential to the effective administration of California state government, including state operations, procurement, information technology, tax administration and human resources.

Within four days of being sworn-in, Secretary Richardson was tasked with responding to the COVID-19 emergency.
She was dispatched to the State Operations Center where she helped procure millions of pieces of personal protective equipment to prepare California for the COVID-19 emergency and she led a team to transition tens of thousands of state employees to work from home amid a statewide stay-at-home order.
Richardson's met these challenges with skills forged by 25 years of management experience in the private and public sector, including a leadership role at Covered California, the health exchange created under the Affordable Care Act.
From 2011-2016, she helped launch Covered California, working as part of a small team with no office space to build the organization into a workforce of 1,300 employees with three call centers statewide as well as a successful and complex IT system. By the time she departed as Chief Deputy Executive Director, Richardson's efforts had helped enroll millions of Californians in health coverage and cut the rate of the uninsured by half, an effort that won recognition from President Barack Obama.
Richardson is a recognized leader in organizational management and business process improvement who has more than two decades of management experience in the public and private sector, including leadership positions at Vision Service Plan. Most recently, she held a leadership role at the San Francisco Health Plan and operated a consulting firm that helped clients with enterprise-wide process improvement and performance management.
Richardson is widely respected for her "get it done" leadership style that embraces collaboration and team building. As Secretary, she uses her professional experience to improve management and accountability of public programs, increase efficiency, and improve programmatic effectiveness.
She is passionate about building talent and collaboration in her team of 19,000 employees who provide services to Californians ranging from identifying sites for affordable housing, printing voter information guides, issuing tax refunds, compensating victims of crime, and protecting Californians from cyber threats. Richardson has placed a high priority on addressing issues of equity and inclusion in state hiring, promotion and procurement.
As Agency Secretary, Richardson has responsibility for the Department of General Services, the California Department of Technology, CalHR, the Franchise Tax Board, the Census Office, the California Victims Compensation Board, the California Department of Tax and Fee Administration, FI$Cal, CalPERS CalSTRS and the Office of Digital Innovation.
Richardson holds a bachelor's degree from California State University, Sacramento. She lives in Roseville and is a member of the Sacramento Chamber of Commerce.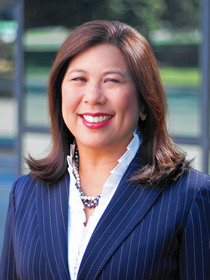 Betty T. Yee, California Controller and Board Member
State Controller Betty T. Yee was elected in November 2014, following two terms of service on the California Board of Equalization. As Controller, she continues to serve the Board as its fifth voting member.
Ms. Yee was first elected to the Board of Equalization in 2006 where she represented 21 counties in northern and central California. She was elected to her second four-year term in 2010.
Now serving as the state's chief fiscal officer, Ms. Yee also chairs the Franchise Tax Board and serves as a member of the California Public Employees' Retirement System (CalPERS) and the California State Teachers' Retirement System (CalSTRS) Boards. These two boards have a combined portfolio of nearly $500 billion. Ms. Yee also serves on the Ceres Board of Directors, a nonprofit organization working to mobilize many of the world's largest investors to advance global sustainability and take stronger action on climate change.
Ms. Yee serves on dozens of boards and commissions with authority ranging from land management to crime victim compensation. As a member of the State Lands Commission (and chairperson in even-numbered years), she helps provide stewardship of public-trust lands, waterways, industrial wharves, marine terminals, pipelines, and resources through economic development, protection, preservation, and restoration consistent with the state's environmental needs. The development and extraction of oil, gas, and geothermal resources are part of the Commission's purview, as well. Through other financing authorities, Ms. Yee is dedicated to creating incentives that will increase the number of affordable housing units in California, given that demand consistently outpaces supply.
Ms. Yee has over 30 years of experience in public service, specializing in state and local finance and tax policy. Ms. Yee previously served as Chief Deputy Director for Budget with the California Department of Finance where she led the development of the Governor's Budget, negotiations with the Legislature and key budget stakeholders, and fiscal analyses of legislation on behalf of the Administration. Prior to this, she served in senior staff positions for several fiscal and policy committees in both houses of the California State Legislature. She also cofounded the Asian Pacific Youth Leadership Project, which exposes California high school youth to the public service, public policy, and political arenas.
A native of San Francisco, Ms. Yee received her bachelor's degree in sociology from the University of California, Berkeley, and she holds a master's degree in public administration.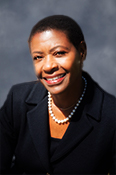 Diana Becton, Contra Costa County District Attorney
District Attorney Diana Becton has spent most of her professional career as a judge, lawyer, and manager.  In 2017, she was sworn in as the 25th District Attorney for Contra Costa County.  Following her appointment from the Board of Supervisors, she was elected to the position in June 2018. District Attorney Becton served for 22 years as a judge in Contra Costa County, where she was elected as Presiding Judge. She is Past President of the National Association of Women Judges, the nation's leading voice for women in the judiciary, and Past Chair of the State Bar Council on Access and Fairness.
District Attorney Becton leads a prosecutorial office of approximately 222 lawyers, investigators, and staff.  She is the first woman, the first African American, and the first person of color to serve as Contra Costa District Attorney since the office was established in 1850.
Her message of reform and restoring trust includes a vision for an office that is fair, transparent, forward thinking, committed to safeguarding all communities from crimes that threaten our health, well-being, and livelihood, and working on positive outcomes for youth.
A native of California she is a product of Oakland Public schools and a graduate of Golden Gate University School of Law.  Most recently, District Attorney Becton earned a Masters of Theological Studies at Pacific School of Religion.
District Attorney Becton has received the following honors: Woman of the Year 2019 for Senate District 9, Golden Gate University School of Law, Judith McKelvey Distinguished Service Award 2019, Crystal Gavel 2019, CABL Judicial North, Madam C. J. Walker, 2018, Pioneer Award, National Coalition of 100 Black Women, Inc., Oakland Bay Area Chapter, Woman on Fire Award, Ladies In Red (2019), Judge of the Year (2017), Black Women Lawyers of Southern California; National Bar Association – Judicial Council, Thurgood Marshall Award 2017 (Toronto, Canada); League of Women Voters, Contra Costa County, "Social Justice Award"; CABL Bernard S. Jefferson, Judge of the Year (2016); California Women Lawyers, "Rose Bird Memorial Award" (2012); Honor for positive contributions to the City of Richmond (2016); National Organization of Black Law Enforcement, "Trail Blazer" for Community Service (2014); BWOPA Honoree 2013; American Business Women's Association (2012) "Women of Distinction"; California Women Lawyers, (2011-2012) Women of Distinction"; KGO Channel 7 "African American Salute (2012); "Judicial Excellence Award," California Association of Black Lawyers, Judicial Section (2011); "Judge of the Year" Alameda-Contra Costa Trial Lawyers Association (2007); "Award of Judicial Excellence, Charles Houston Bar Association" (2006); Black Women Lawyers of Northern California (2011).  She was inducted into the Castlemont High School Hall of Fame in 2007, receiving the highest honor, as a "Knight in Shining Armor," and she received the "Dumlao Martial Arts Image Award" (2011) for leadership and character within the martial arts studio.