Executive Officer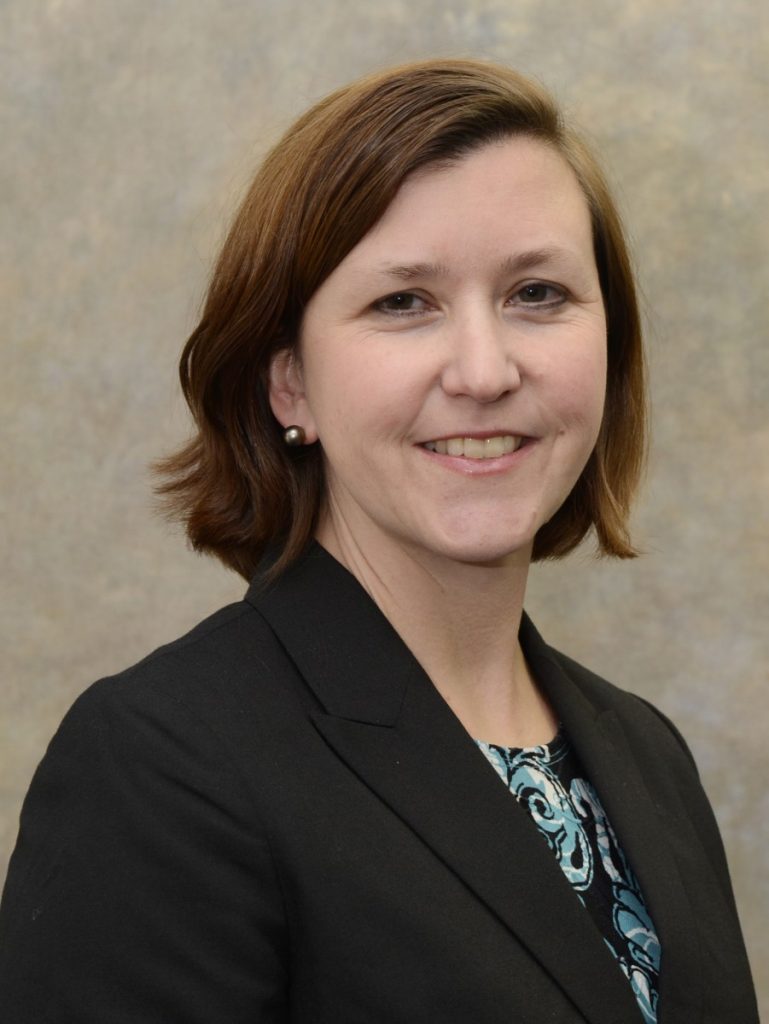 Lynda Gledhill
The Victim Compensation Board named Lynda Gledhill the Executive Officer on May 21, 2020, after she had served as Interim Executive Officer since December 31, 2019. Prior to her appointment, Ms. Gledhill served as the Deputy Secretary of Communications at the Government Operations Agency. She has held a number of executive level positions, including serving as the press secretary at the California Attorney General's Office. She was director of communications at the Office of California Senator Ellen Corbett, and a communications consultant at the Office of California Senate President pro Tempore Don Perata.
Ms. Gledhill was a political reporter at the San Francisco Chronicle from 1998 to 2007, where she covered a wide range of state and national political news. Ms. Gledhill earned a Bachelor of Arts in International Studies from American University in Washington, D.C. and a Master of Arts in Journalism from the University of Missouri.
---
Deputy Executive Officers
John Cramer, Information Technology Division
John Cramer joined the California Victim Compensation Board as Deputy Executive Officer of the Information Technology Division in December 2020. In that role, he serves as the agency's Chief Information Officer. Before coming to CalVCB, Mr. Cramer served four years as the Chief Information Officer for the California Department of Community Services. Prior to that, he worked at the California Department of Technology, the California State Lottery, and the California Department of Child Support Services. Mr. Cramer worked at Hewlett Packard for seven years, where he learned IT on the job, before joining state service. He met his wife while studying medieval Scandinavian history at Oxford University in England.
Jeannine Fenton, Administration Division
Jeannine Fenton has served as the California Victim Compensation Board (CalVCB) Deputy Executive Officer of the Administration Division since April 2019. Prior to joining CalVCB, Ms. Fenton served as Chief Deputy Director at the California Department of Aging, where she also held the Administration Division Deputy Director position since 2015 and she held multiple positions at the California Employment Development Department from 1988 to 2015, including office chief, manager, project manager, executive consultant, and senior accounting officer. Ms. Fenton was a procurement and implementation team member for the California Performance Review from 2004 to 2005. With a Bachelor of Science degree in Business Administration, Concentration in Accountancy from the California State University of Sacramento and graduate studies focused on quality improvement/participatory management, Ms. Fenton's commitment is always on good governance, process improvements, sustainability, and customer service.
Kim Gauthier, Chief Counsel
Kim Gauthier became Chief Counsel at the California Victim Compensation Board in June 2020. She previously served as Special Counsel/Assistant Chief Counsel for the Secretary of State (2017-2020 and 2005-2007), where she also held the position of Deputy Secretary of State for Operations (2012-2017) during her ten years with that office. Ms. Gauthier served as Chief Counsel at First 5 California from 2007 until 2012, Senior Corporations Counsel for the Department of Corporations from 2002-2005 and Staff Counsel at the Department of Health Services from 2000-2002. Ms. Gauthier holds a Bachelor of Arts from California State University, Chico and a Juris Doctor from University of the Pacific, McGeorge School of Law. She was admitted to the State Bar of California in 1996.
Andrew LaMar, Policy, Outreach and Grants Division
Andrew LaMar joined the California Victim Compensation Board as Deputy Executive Officer of the Policy, Outreach and Grants Division in October 2020. For the previous three years, Mr. LaMar served as the Deputy Director of Communications at the California Department of Human Resources. He served as Communications Director for state Senator Bob Hertzberg 2015-2017 and as chief speechwriter for Superintendent of Public Instruction Tom Torlakson in 2015. He was a Principal Consultant at the Senate Office of Research 2013-2014 and Communications Director and Chief of Staff for Senate Majority Leader Ellen Corbett, 2011-2013. Mr. LaMar was Communications Director for Senate President pro Tem Don Perata, 2006-2008, and Director of Media Relations for the California Medical Association, 2008-2011. He started his career as a journalist, working for several different newspapers in Oregon and California, and serving four years as the Capitol Bureau Chief for the Contra Costa Times. He earned a Bachelor of Arts degree in journalism from the University of Oregon.
Natalie Mack, Victim Compensation Program
Natalie Mack joined the California Victim Compensation Board as Deputy Executive Officer of the Victim Compensation Program in May 2020. Before coming to CalVCB, Ms. Mack spent eight years at the Employment Development Department, where she held several positions, including Central Office Division Chief of the Disability Insurance Branch, Projects and Technology Deputy Chief and Assistant Project Manager for the Disability Insurance Automation Process. She also led the efforts for the Disability Insurance Branch related to the Business Modernization effort. Ms. Mack began her state service in November 2001. She has held positions with the State Controller's Office, the Department of Corrections and Rehabilitation, the Department of Health Care Services, the Department of Social Services and the Department of Justice. She holds a Bachelor of Science and a Master of Arts from the University of Phoenix.