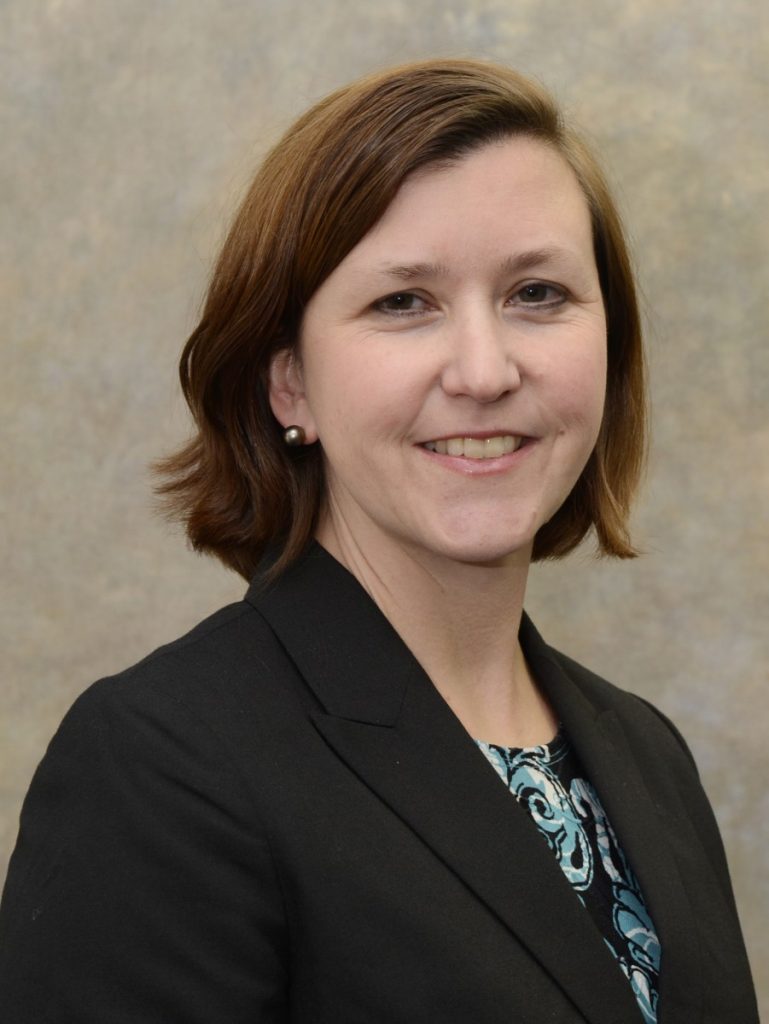 Executive Officer
Lynda Gledhill
Lynda Gledhill has served as the executive officer of CalVCB since December 2019. In that time, she has led a transformation of the organization that included hiring a new executive team, reorganizing staff and implementing measures to improve efficiency.
With a goal of assessing how to better serve victims, Gledhill oversaw efforts that resulted in the launch of a new, customer-friendly website to provide better access to services for victims, providers and advocates, implemented an Employee Recognition Award program to support staff engagement, and promoted workload efficiencies that shortened the time it takes to process applications by 40 percent. In addition, Gledhill actively engages in several committees and forums made of up state and nationwide stakeholders dedicated to victim services.
Previously, Gledhill served for seven years as the Deputy Secretary of Communications at the Government Operations Agency, where she worked on projects to modernize the California DMV, establish the California Tax and Fee Administration and make all state government websites accessible. She also held executive level communications positions in the California Attorney General's Office and the California State Senate. Gledhill started her career in California as a political reporter for the San Francisco Chronicle, where for nearly 10 years she covered a wide range of state and national political stories. She holds a Bachelor of Arts degree from American University in Washington, D.C. and a Master of Arts in Print Journalism from the University of Missouri.
---
Chief Deputy Executive Officer
Natalie Mack
Natalie Mack joined the California Victim Compensation Board as Deputy Executive Officer of the Victim Compensation Program in May 2020 and became Chief Deputy Executive Officer in July 2021. Before coming to CalVCB, Mack spent eight years at the Employment Development Department, where she held several positions, including Central Office Division Chief of the Disability Insurance Branch, Projects and Technology Deputy Chief and Assistant Project Manager for the Disability Insurance Automation Process. She also led the efforts for the Disability Insurance Branch related to the Business Modernization effort. Mack began her state service in November 2001. She has held positions with the State Controller's Office, the Department of Corrections and Rehabilitation, the Department of Health Care Services, the Department of Social Services and the Department of Justice. She holds a Bachelor of Science and a Master of Arts from the University of Phoenix.
Deputy Executive Officers
Kim Gauthier, Chief Counsel
Kim Gauthier became Chief Counsel at the California Victim Compensation Board in June 2020. She previously served as Special Counsel/Assistant Chief Counsel for the Secretary of State (2005-2007 and 2017-2020), where she also held the position of Deputy Secretary of State for Operations (2012-2017) during her 10 years with that office. Gauthier served as Chief Counsel at First 5 California from 2007 until 2012, Senior Corporations Counsel for the Department of Corporations from 2002 to 2005 and Staff Counsel at the Department of Health Services from 2000 to 2002. Gauthier holds a Bachelor of Arts from California State University, Chico and a Juris Doctor from University of the Pacific, McGeorge School of Law. She was admitted to the State Bar of California in 1996.
Sarah Keck, Administration Division
Sarah Keck joined the California Victim Compensation Board as Deputy Executive Officer of the Administration Division in November 2021. Before joining CalVCB, she worked for CalRecycle, where she held a variety of positions, including the Deputy Director of the Administration, Finance and IT Services Division, Chief Financial Officer and Chief Accounting Officer. Prior to working at CalRecycle, Keck worked at the California Debt and Investment Advisory Commission, the Department of Transportation and the Department of Forestry and Fire Protection. Keck has worked for the State of California since 2001. She has a Bachelor of Science in Business Administration with a concentration in Accounting from California State University, Sacramento.
Andrew LaMar, External Affairs Division
Andrew LaMar joined the California Victim Compensation Board as Deputy Executive Officer of the External Affairs Division in October 2020. For the previous three years, LaMar served as the Deputy Director of Communications at the California Department of Human Resources. He served as Communications Director for state Senator Bob Hertzberg from 2015 to 2017 and as chief speechwriter for Superintendent of Public Instruction Tom Torlakson in 2015. He was a Principal Consultant at the Senate Office of Research from 2013 to 2014 and Communications Director and Chief of Staff for Senate Majority Leader Ellen Corbett from 2011 to 2013. LaMar was Communications Director for Senate President Pro Tem Don Perata from 2006 to 2008, and Director of Media Relations for the California Medical Association from 2008 to 2011. He started his career as a journalist, working for several different newspapers in Oregon and California, and serving four years as the Capitol Bureau Chief for the Contra Costa Times. He earned a Bachelor of Arts in journalism from the University of Oregon.
Vincent Walker, Victim Compensation Program
Vincent Walker joined the California Victim Compensation Board as Deputy Executive Officer of the Victim Compensation Program in August 2021. Before coming to CalVCB, Walker spent 16 years providing oversight of a variety of statewide programs and direction regarding claim management, quality assurance, policy and procedure development, and customer relations at the Employment Development Department.